Holiday Party Photo Booth?
Magic Moment Photo Booth Rentals are the Perfect add on for your Holiday Party Photo Booth.  Rent a Holiday Party Photo Booth.  We provide Enclosed Booths, Open Booths, Gif Booths, Social Booths, Mirror Booths, and more to create the perfect photo booth experience for your Holiday Party!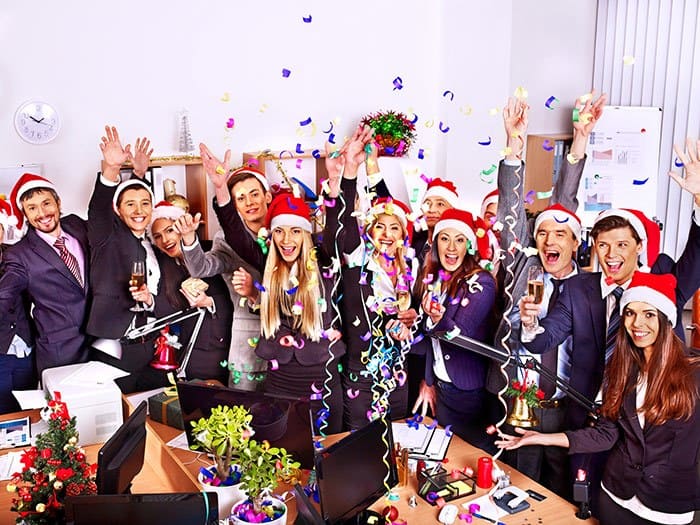 Every year you think you have so much time to plan your next corporate holiday party but somehow before you know it the holiday season is here and you haven't even thought of the party.  We've got you covered and can make it easy for you.  Whether your having a small office get- together or a massive company-wide event, including Magic Moment Photo Booth in your plans will ensure your next Christmas party one that your guests will actually remember.
HERE'S WHY A PROFESSIONAL PHOTO BOOTH FOR EVENTS AND YOUR CORPORATE HOLIDAY PARTY ARE A PERFECT MIX:
PUT YOUR BRAND'S BEST FACE FORWARD
A photo booth for events isn't just a fun activity for your guests to take part in—it's also a potent branding tool for your company.  Professional booths that handle these kinds of events come prepared and ready to help you promote your brand, both at the event and through social media.  With branded watermarks and custom props, backdrops, and templates, every upload, share, tag, and more, puts more eyes on you and your company and more importantly shows you know how to have a good time. Talk about making impressions in the digital age!
MAKE YOUR EVENT MEMORABLE
What's better than spreading Christmas cheer?  Making memories out of it, of course!   When you rent a photo booth for your corporate Christmas party, you're allowing everyone who walks through it to make a lasting keepsake out of it, with both a digital copy and a print of their photograph. It gives them something that they can, in turn, share with friends and family (especially grandparents who live far away and love seeing photos of their grandkids at Christmas).  And the best thing is, all of that cheer, all of that nostalgia, all of that fun around the holidays, it will all be something that you—and your brand—helped to create.
Book a professional photo booth for your event this Christmas season, and make the holiday season a memorable one.
Reserve your date now – Click Here