Top Photo Booth Trends 2021
What are the top photo booth trends in 2021?
Whether it's your wedding ceremony or your Lil champ's grand birthday celebration, a party, or an event, you need to set the mood! If you fail at that, you can forget about a happening and successful party. Entertainment! Entertainment! Entertainment! This is all that the guests of the party look for. An innovative way to get that done is by hiring photo booths. They are fun, exciting, entertaining, and perfect to keep the guests engaged all night. However, every year something new makes them an even more essential part of parties and celebrations. To lay your eyes on the latest photo booth ideas and trends of this year, read on.
360 Photo Booth
The 360 Photo Booth is the HOTTEST photo/video experience of 2021!  This is the most popular experience since photo booth rentals made a comeback in the early 2000's with weddings, events, corporate, and more.
Let our 360 Photo Booth capture every single moment of your event!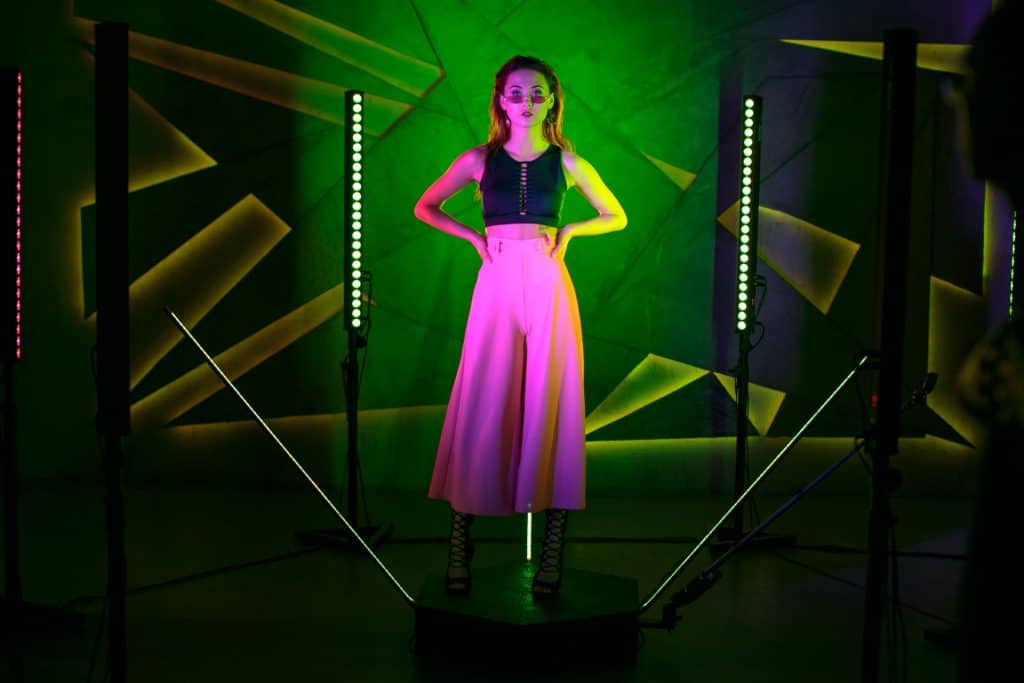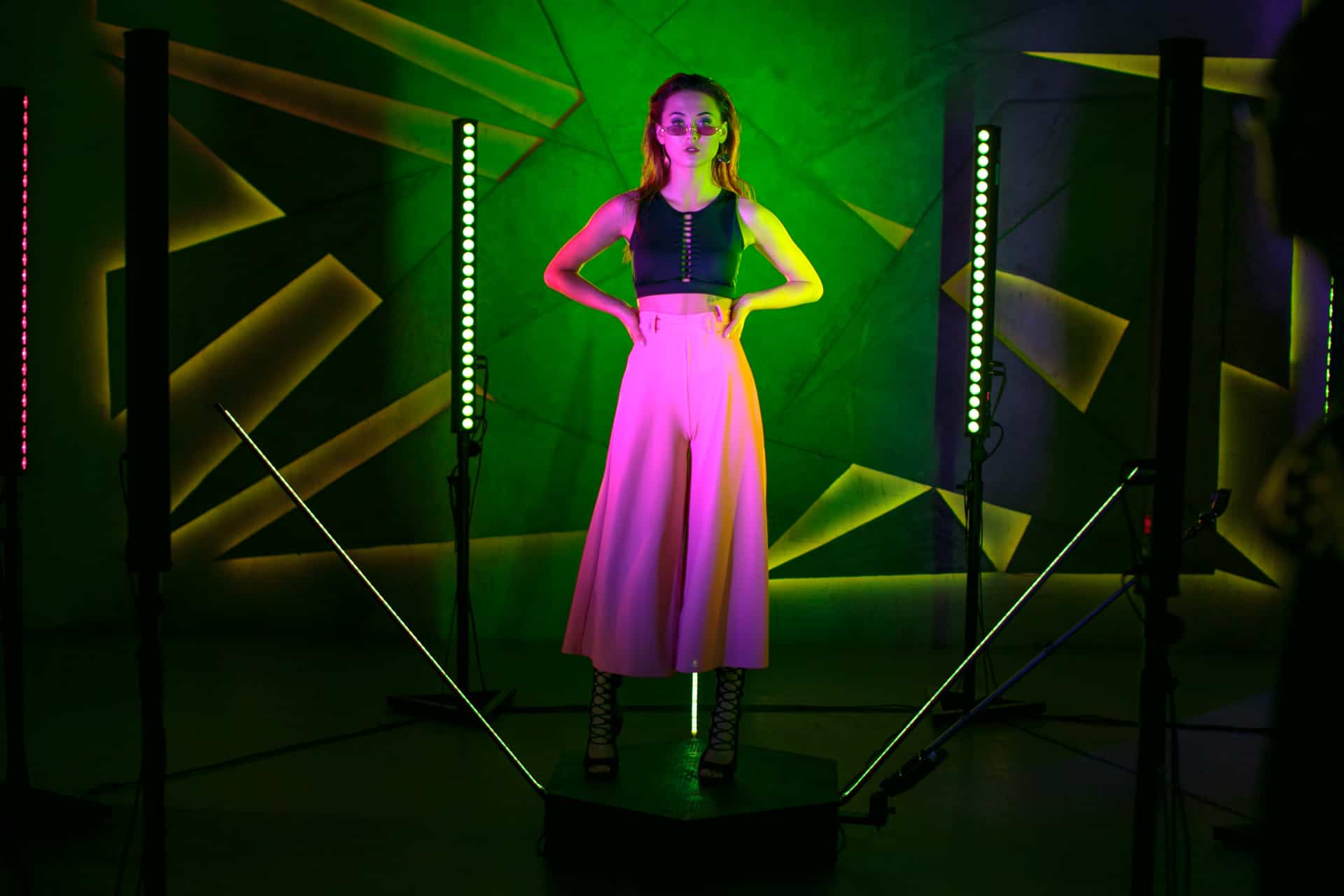 Multi Cam Array Bullet Time 3D Photo
A 3D Photo Array is sometimes referred to as a Bullet-time Photo Booth or 3D Photo Booth. The Array involves multiple DSLR cameras that all fire at the same time to capture the same image from a slightly different angle.  These individual images are stitched together to form a GIF, making the guest appear 3D.
This celebrity-level content is a sure way to amplify your event on social.
This innovative photography technique captures a split second in time to 'freeze-frame' your guests.  The capture can catch a split-second in time so perfect for capturing a snapshot of movement such as a jump.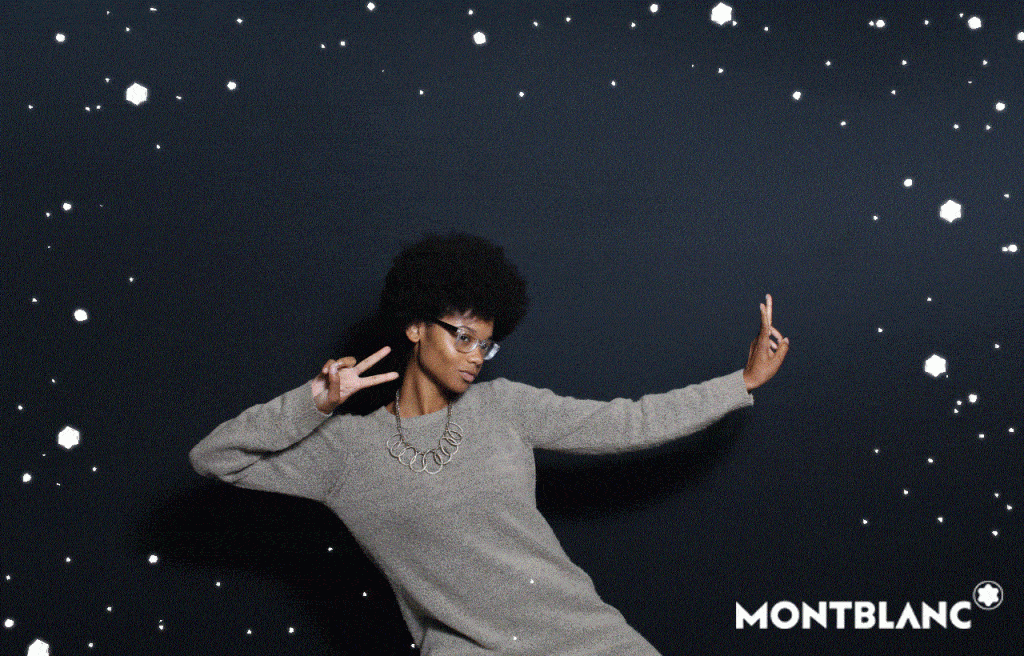 Photo Mosaic Wall
Photo Mosaic Wall Rental creates digital & physical mosaics from live event photos in real-time. The photos are automatically fetched from Instagram, Twitter, on-site photo booths, an on-site photographer's camera, and more.
The photo mosaic wall makes everyone at the event feel like once you look at the big picture, we're all in it together. From up-close, you see individual photos – further back, the mosaic is revealed.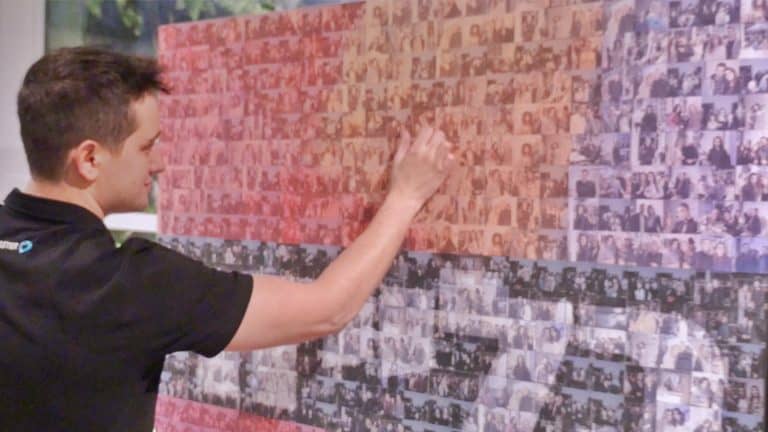 Contactless Photo Booth
A contactless photo booth works touch-free by using a QR code.  Your guests scan a QR code on their phone and then put in their info, which produces a unique QR code for each guest.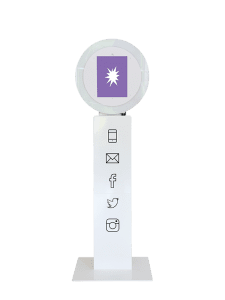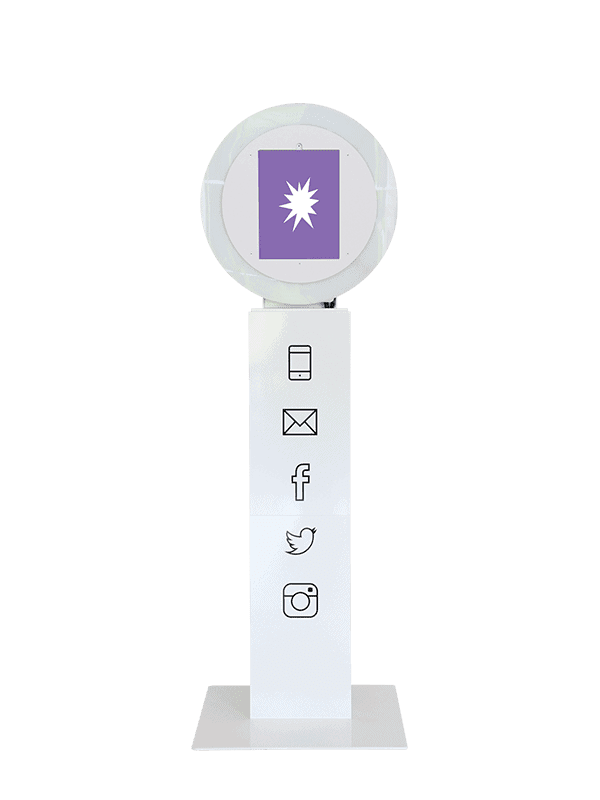 Magic Moment Photo Booth
622 Executive Dr
Willowbrook, IL
630-592-1921